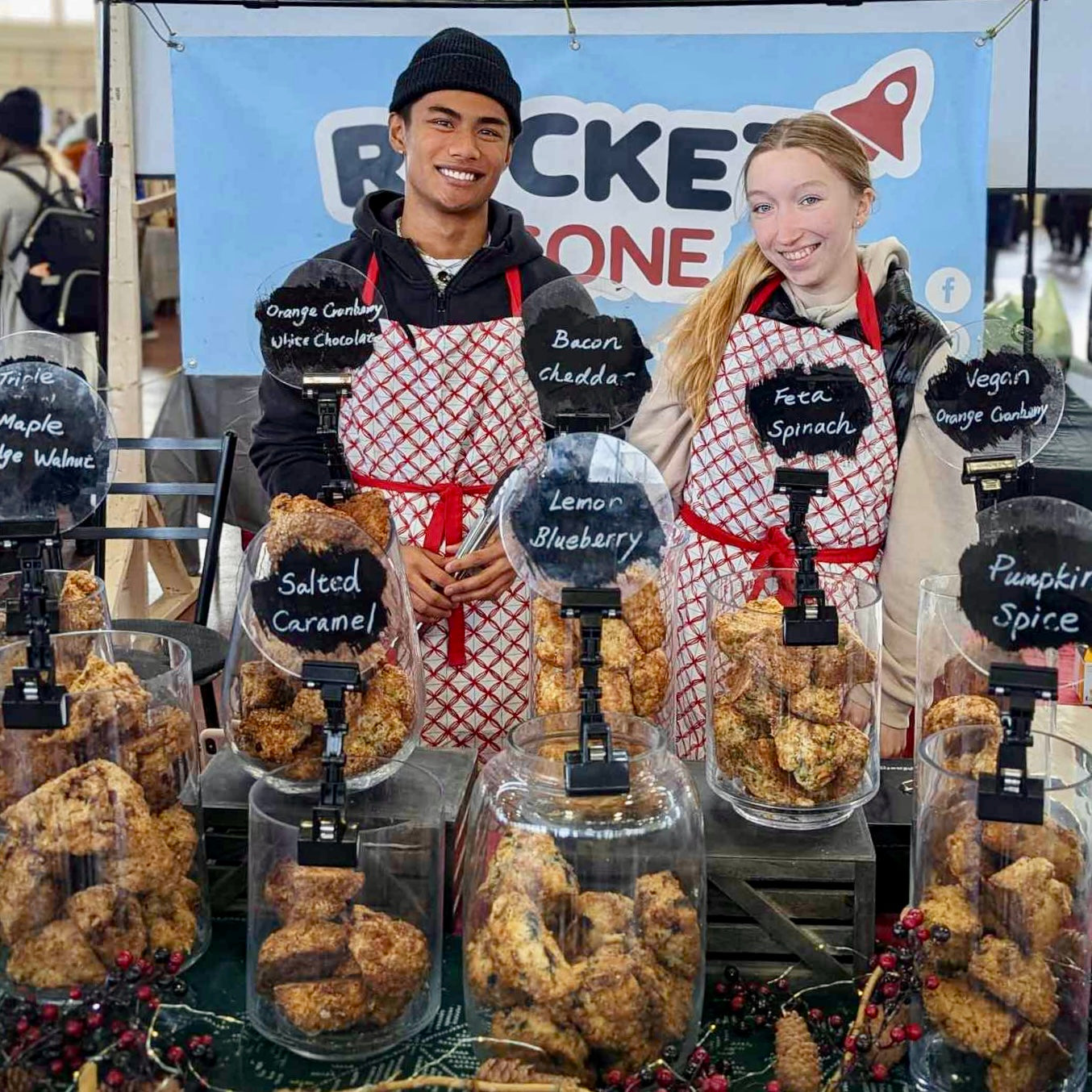 Where to Find Us
In the Ottawa, Ontario, area, we sell at Farmers' Markets and a few coffee shops & grocery stores.
Farmers' Market locations:
SUNDAYS (All Year)
9am to 3pm Lansdowne 1000 Exhibition Way, Ottawa.
THURSDAYS (May - Oct) **Currently Closed**
11am to 4pm Orleans. Ray Friel Recreation Complex Parking lot.
SATURDAYS (May - Oct). **Currently Closed**
8am to 1pm Carp. 790 Carp Rd, Carp.
9am to 3pm Westboro. 579 Byron Ave, Ottawa.
Coffee Shops & Groceries:
These shops will freshly bake a small selection of scones each day for their customers. (For larger purchases, come to to the Farmer's Market or order in our online shop.)
Ottawa Valley Coffee
239 Raglan St S., Renfrew
61 Mill St, Almonte
32 Elgin St. West, Arnprior
Zakuska Grocery Store
101 Schneider Rd. Unit 3, Kanata
Grandma's Pantry
March Meadow Farm
1490 Murphy Side Rd, Kanata
General Inquiries
Contact us for wholesale opportunities or large scale orders. 
613-981-1226 (Text / Cell)
info@rocketscone.com